The last time I was in the Philippines, I was like a pulverized piece of ceramic. I was broken. This was the same year that I lost a great friend, an uncle and a grandfather in less than five months. I was unemployed and nothing was going according to plan. I didn't know who I was and didn't think it would be possible to find a sense of purpose. I was ready to surrender to being a shell of a person who just robotically goes through life. That was why I needed to go home: to collect myself and deal with my quarter-life crisis with some help from my mom. That was November of 2010.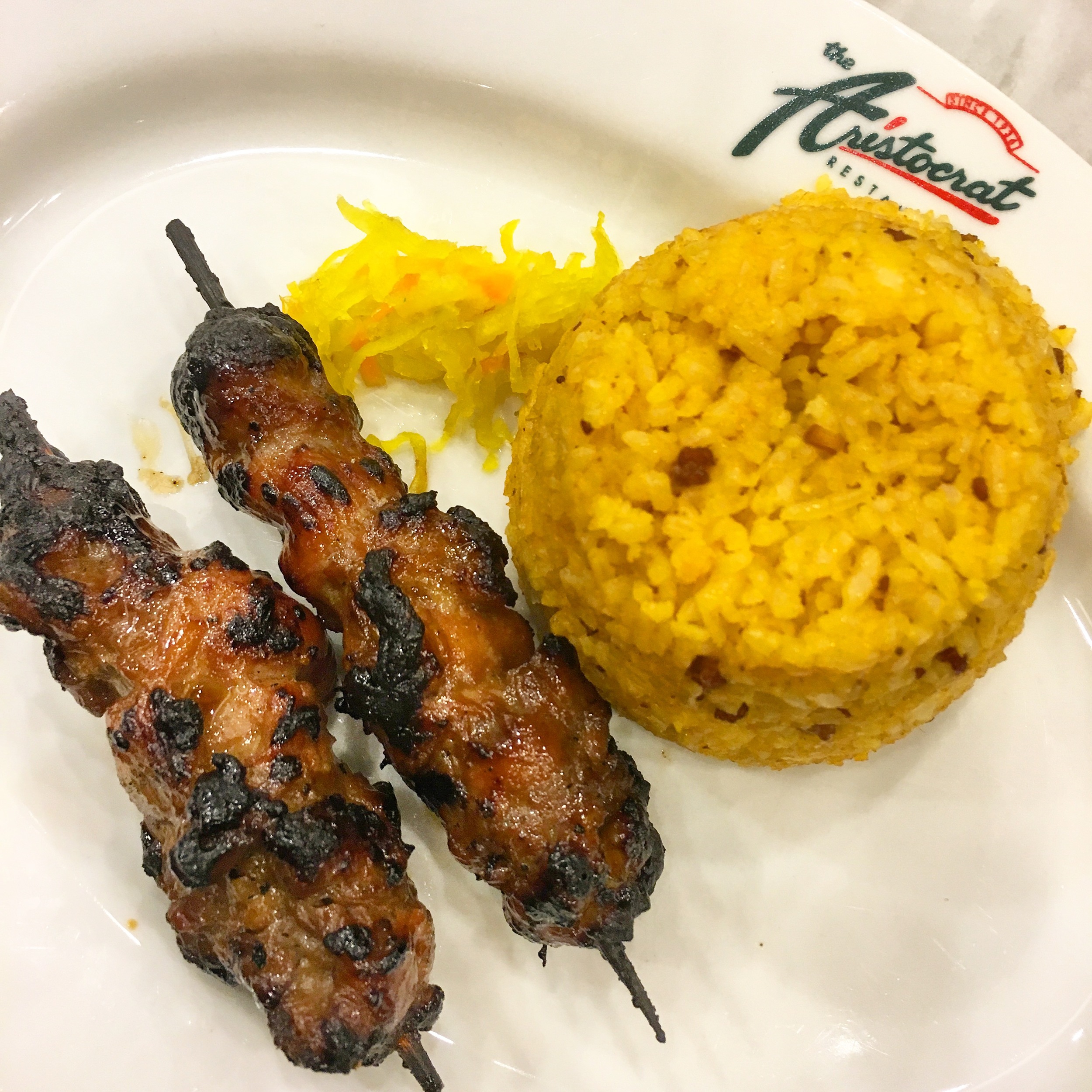 Fast forward to 2016. After taking a sabbatical from community work and hitting the reset button, I was back in the polluted arms of Metro Manila. I knew that I wanted to be part of the greater narrative of the Filipino-American community, to create positivity and to educate by using food. Two weeks wasn't a long enough trip but I made the most of it. I set up meetings with people who are involved in the culinary scene: Chef Sharwin Tee of Curiosity Got the Chef (as it turned out our meeting spurred two pop-ups in the United States); Alu and Adolf Aran of Courage Asia and Dine PH, which highlights the food scene in the Philippines and around Asia; Jay Ignacio, who is doing a documentary on the Manila Galleon Trade; and Carlos Celdran, whose theatrical "Walk this Way" walking tour of Intramuros covers the history of Manila from pre-colonial times to 1945. All the while I ate my way around to get a better scope of the scene. I am grateful for the experience and the knowledge of the people I met; they enriched my own knowledge of history and food.
I also made time for my family, who are always eager to bring me around and support my endeavors with Filipino Kitchen, especially my mom.
As I drove around the streets of Manila, there was a constant thought in my head: I was being slapped with privilege. Acknowledging one's privilege can be challenging. I come from an organizing background, which has kept me grounded and aware of situations that are happening back home and in the US. I constantly ask myself, "What can I, or Filipino Kitchen, do about it?" My answer is to use food as a medium to communicate with people because food is universal. We can always talk about food; it affects every culture, social economics, education, agriculture and teaches familial traditions. Mine is a process of figuring out what am I going to do and how. How does my work affect myself on a personal and community level? How am I representing a culture and a country that I call my home? I don't have answers yet. That's why this is a beginning.